Are you looking for the best pillow top mattress that fits your budget and your sleeping style? We've got you covered! Read on to learn more about this popular mattress fabric. The advantages of pillow tops include their elasticity, plushness, and edge support. In addition, you'll be pleasantly surprised by the price range! And of course, there are some extras, like decorative pillows and shams.
Firmness
In order to get the best firmness for your pillow top mattress, you should consider the materials used. While most pillow tops tend to be softer than their traditional counterparts, there are some that are firm. These types of pillows have thick layers of memory foam and are typically rated medium to firm. If you're looking for a firmer surface, you should purchase a mattress that's specifically engineered for a firm surface.
The overall firmness of a pillow top mattress is determined by several factors. The quality of the materials used, the number of people sleeping on it, and how much sweat is produced while sleeping on it will all determine how long your mattress will last. You should also rotate your mattress protectors every couple of years to prolong their lifespan. In general, a pillow top mattress should last between four and seven years.
Edge support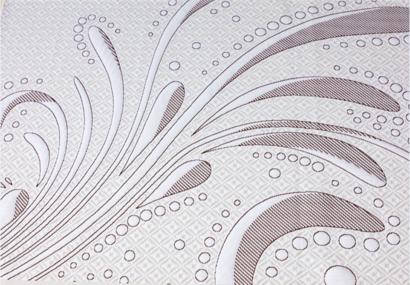 The underlying mattress is made with layers of pillow top mattress foam and fibers and is stitched into an edge support fabric. This edge is essentially a border that binds the mattress together. Various types of quilting are available for different materials, with some being more resilient than others. The edge support of a pillow top mattress is essentially determined by the quality of the tape used for the edge.
Typically, a built-in Euro-top mattress will have strong edge support. However, a pillow top mattress will lack this support, as the top layer of cushioning is sewn onto the rest of the comfort layer. In addition, a pillow top mattress may compress if too much pressure is applied to the edges. This will result in reduced usable surface area. The underlying layer of your mattress should be made with sturdy pocket springs for added durability.
Price range
Pillow top mattresses are a great way to add a designer touch to your bedroom. These mattresses are made with a jacquard fabric, a knitted material that is soft and pliable. The price range of these mattresses ranges from under $100 to several thousand dollars, depending on the design and material used. Jacquard fabric is often more expensive than its more affordable counterparts, but they can be as comfortable as other pricier models.
The price range for pillow top mattress jacquard fabric is usually between $80 and $120, depending on the size and quality. The price range for pillow top mattresses varies, depending on the season and the quality of the materials used. However, some models are more durable than others and may last for several years. These toppers may even increase the softness and comfort of your current mattress. To avoid this, you should consider purchasing a mattress protector and rotating it regularly.
Material
Pillow top mattresses are available in different styles and types. They are usually made with high-quality fabrics that are breathable and comfortable to sleep on. The cover is made of luxury organic cotton fabric. The edges of the cover are stitched flush with the mattress. Euro-tops are two to four inches thick and may feature denser materials without the extra plush fill. Depending on the model, they may be breathable or contain extra-plush filling.